We can be reached by calling 618-615-7006 or emailing g_sn_08@hotmail.com.
Thank you!
Kamila and BISS GCH Gallivant Wellington are expecting a chocolate and black English litter on August 23, 2019. The tentative pick up date for this litter is October 19, 2019. We are now taking deposits on this exceptional litter. Please call or send us an email if you are interested in reserving a puppy. 
Labranzh Shot Kamila Keg Of Gold
"Kamila" 
You can view more pictures of Kamila and her health clearances on our females page.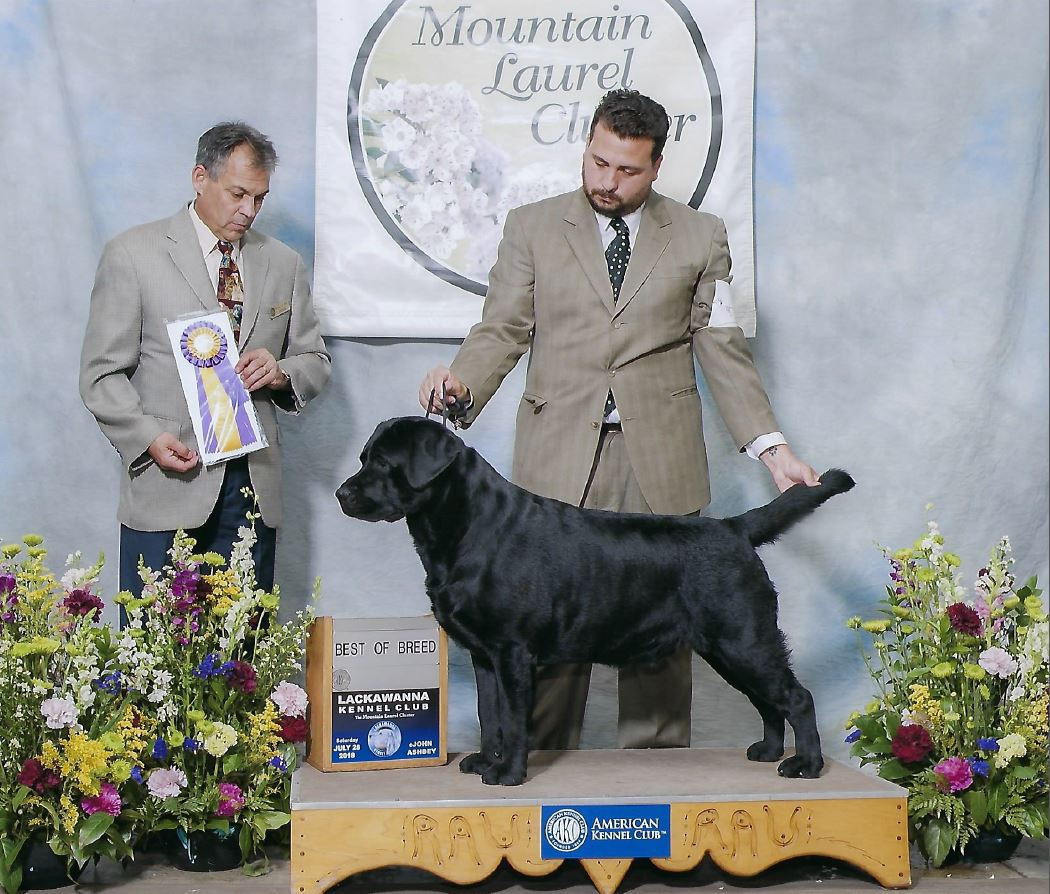 BISS GCH Gallivant Wellington 
"Wellington"
Weight – 95lbs
OFA Hips – Good
OFA Elbows – Normal
OFA Eyes – Clear
OFA Heart – Normal
EIC – Clear
CNM – Clear
DM – Clear
HNPK – Clear
PRA – PRCD – Clear
RD/OSD – Clear
SD2 – Clear
Dilute – Clear
Simpson's Labrador Retrievers
If looking to add a new Labrador retriever puppy to your family! You won't be disappointed!